Return Your Building To Its Prime Condition With Our Structural Repair Services
Palmark Construction's structural repairs can ensure that your building is brought back to its proper condition.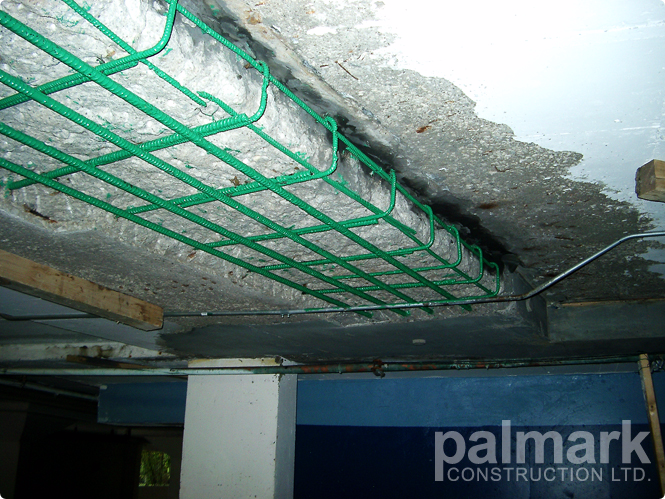 An increasingly common structural problem in buildings around the world is rebar corrosion. Harsh environmental conditions, like heavy winters or sea-front locations speed this process of decay in the structural framework of a building. This rusting of steel embedded into concrete structures can lead to corrosion and failure.

Our expert team uses a variety of techniques to improve the performance of rebar in your building. Our sandblasting services expertly remove rust from steel and epoxy coating and add to its strength.

We can replace concrete columns, replace parapet walls, replace ledge beams and repair top surface concrete. We are able to make soffit repairs as well as restore concrete balconies and swing stage work.

Palmark Construction's experience and dedication deliver quality where it counts. Our structural repairs provide excellence and security for your construction on a reasonable budget.